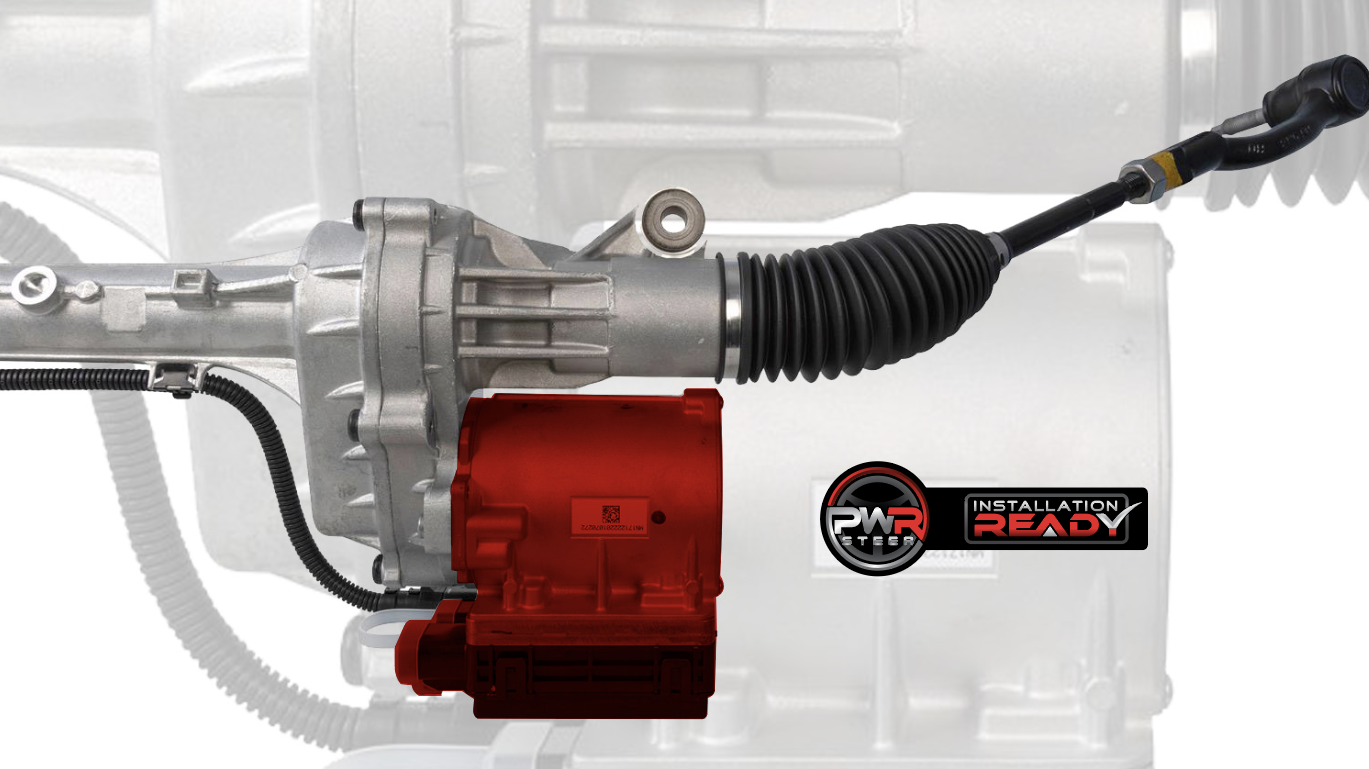 NEW YORK, June 20, 2023 -- PWR Steer® (http://www.pwrsteer.com), a division of Premium Guard, Inc., and pioneer of Installation Ready™ power steering products, is thrilled to announce the addition of Electric Power Steering (EPS) Racks to its world-class product portfolio. This latest offering aligns with the growing demand for technologically advanced, efficient vehicle components and is a testament to PWR Steer's commitment to innovation and enhanced installer experiences.

"PWR Steer's pioneering "Installation Ready" new power steering products offer our DIFM and DIY customers easier installation with OE performance and dependability," says Jamie Dolder, Director of Sales at PWR Steer. "Our product team continues to drive the market with innovative and first-to-market offerings as we announce our new EPS rack and pinion assemblies."
The availability of EPS rack and pinion assemblies marks a notable advancement in PWR Steer's continued dedication to supplying parts for emerging automotive technologies. PWR Steer's Electric Power Steering Racks are carefully engineered for modern vehicle designs and ease of installation, offering numerous advantages over the remanufactured power steering components that are common throughout the rest of the industry. Further setting PWR Steer apart from the competition is the fact that their Installation Ready™ products ship with most components required for a seamless installation process.
PWR Steer Installation Ready EPS Rack and Pinion assemblies are available today through leading automotive retailers and wholesale distributors.
About Premium Guard Inc.
Premium Guard Inc. (PGI) specializes in designing, manufacturing, and distributing products for automotive, diesel, powersport, and specialty markets. Headquartered in New York City with a main distribution center in Memphis TN, Premium Guard Inc. is keenly focused on providing customers with industry leading service, complete product solutions, best-in-class-quality, and leading application coverage.
Re-post of original content found here: https://www.prnewswire.com/news-releases/pwr-steer-continues-to-disrupt-the-power-steering-market-with-introduction-of-installation-ready-eps-rack-and-pinion-assemblies-301853172.html?tc=eml_cleartime