Precision Engineered
for True Form, Fit and Function
Premium Guard Heavy Duty Filters are precision engineered to meet or exceed OEM requirements for fit and function. Manufactured with high-efficiency medias and superior structural materials, our filters support the optimal longevity of your heavy duty equipment.
Premium Guard's heavy-duty filter program is anchored by a carefully vetted global supply chain that is fully ISO/TS 16949-2009 certified and supported by an award-winning user-friendly website and robust digital catalog – giving our customers a sustainable competitive advantage.
The Premium Guard Heavy-Duty Filter program delivers 850+ SKUs across a broad range of OTR (over the road), fleet, off-highway machinery, and marine applications – covering 90% of the commercial heavy-duty market from class 2B through 8.
Oil Filters
Engine Air Filters
Cabin Air Filters
Diesel Fuel Filters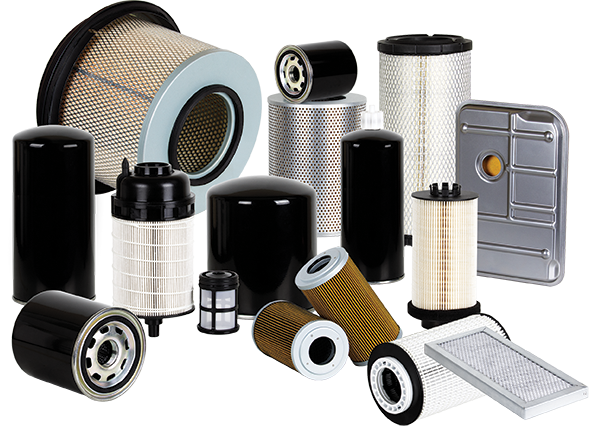 PGI engineers continually seek ways to improve costs while maintaining critical quality levels. It is this PGI advantage that helps keep our customers competitive while providing the peace of mind that they need to maintain their brand's presence in the marketplace.
Program
Features & Benefits
Market Leading Late Model Application Coverage
Premum Guard, Inc. is always ahead of the curve in product line management – making us the well-known leader in late model applications. With PGI as your supplier, you can rest assured that you will always have the newest items before your competition.
All Makes – All Models Program
We offer a comprehensive all makes – all models program from a value positioned product line that includes all automotive filtration categories.
USA Based Product Support
Although Premium Guard, Inc. is a pioneer in the global sourcing of aftermarket auto parts from low-cost regions of the world, we take great pride in our ability to offer world-class product support through our domestic engineering team at our lab in West Bridgewater, Massachusetts.
Integrated Marketing Support
When you partner with PGI you get much more than just an aftermarket auto parts supplier. What sets us apart from the competition is the unique integrated marketing support dedicated to all of the private label programs that we manage. We work tirelessly to make sure our customers have all of the latest field sales tools to successfully market and sell their products.
PGI delivers true turnkey private label programs tailored to your unique performance, coverage, distribution, and pricing needs.
PGI's manufacturing expertise and robust global supply base ensure sustainable business growth for our customers.
PGI can tailor application data distribution to your unique needs using industry-standard ACES and PIES.