For 3+ decades, we've honed and perfected our processes for automotive manufacturing and supply chain management. And, in our pursuit of continuous process improvement, Premium Guard, Inc. has achieved great success in maximizing the quality, consistency, and value that our customers demand.
When an auto parts distributor or a business in the automotive aftermarket places an order for its suppliers to fulfill, there is a reasonable expectation that the right part will show up at the right place in the promised time frame at the agreed upon cost. Every single step along the way is critical because at the end of the complex automotive aftermarket supply chain waits a customer with a vehicle that needs a part… right away.
Today we manage multiple factory relationships on a global scale, while our customers benefit from working with a single point of contact. No less than two factories are approved for every product or component that we supply. It's these resources and supplier relationships, developed and tested over time, that make Premium Guard, Inc. the logical choice for companies who desire the highest quality, value and service in an aftermarket supplier.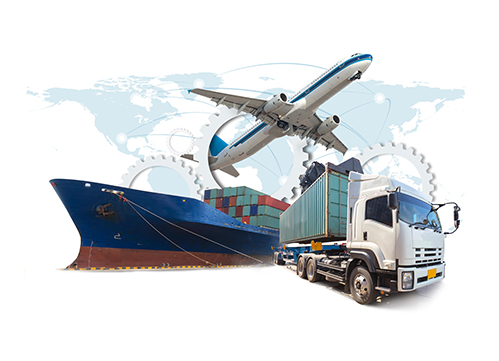 A Compelling
Competitive Advantage
Market Leading Late Model Application Coverage
Premium Guard, Inc. is always ahead of the curve in product line management – making us the well-known leader in late model applications. With PGI as your supplier, you can rest assured that you will always have the newest items before your competition.
All Makes – All Models Program
We offer a comprehensive all makes – all models program from a value positioned product line that includes all automotive filtration categories.
USA Based Product Support
Although Premium Guard, Inc. is a pioneer in the global sourcing of aftermarket auto parts from low-cost regions of the world, we take great pride in our ability to offer world-class product support through our domestic engineering team at our lab in West Bridgewater, Massachusetts.
Integrated Marketing Support
When you partner with PGI you get much more than an aftermarket auto parts supplier. What sets us apart from the competition is the unique integrated marketing support dedicated to all of the private label programs that we manage. We work tirelessly to make sure our customers have all of the latest field sales tools to successfully market and sell their products.
Premium Guard, Inc. is the industry leader in developing filtration products for new applications before anyone else.
Premium Guard, Inc. supplies a comprehensive wiper blade program with unique marketing support to drive business growth.
PWR Steer's innovative Installation Ready™ products are designed to improve operational efficiency in the bay.