As a leading global filter supplier, PGI offers a comprehensive line of heating, ventilation, and cooling (HVAC) filters for building applications. These high-quality filters have an industrial grade MERV rating of 13 to keep harmful airborne particles out of your HVAC ductwork so that indoor air is cleaner and delicate HVAC system components are protected.
Powerful 4-Stage Filtration Process
PUREFLOW® HVAC filters deliver 4 stages of advanced filtration power, ensuring that your heating and cooling system remains healthy and performing optimally so that your household can remain comfortable regardless of outside air quality. Dust, pollen, bacteria, and other airborne allergens don't stand a chance against a new PUREFLOW® HVAC filter.
Filters pollen and other allergens from outside air
Antimicrobial silver ion infused media kills bacteria to keep ducts clean
Helps to minimize indoor dust, pet dander and hair
Activated carbon media layer neutralizes bad odors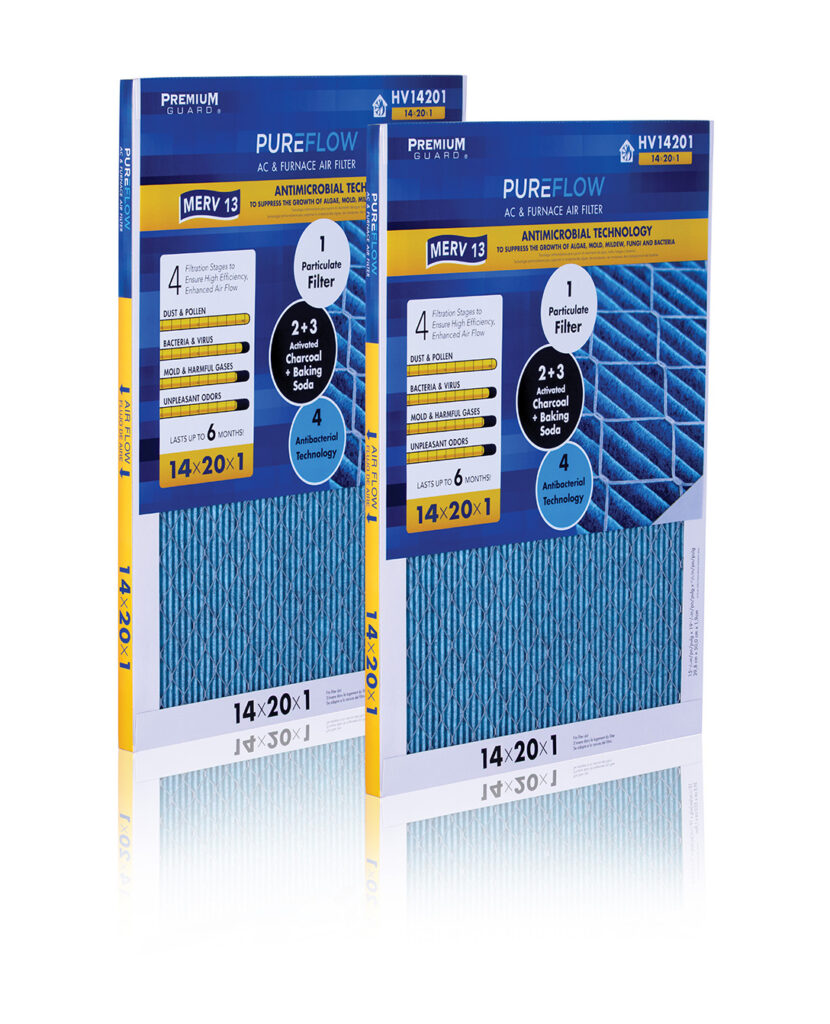 Program
Features & Benefits
Market Leading Late Model Application Coverage
Premium Guard, Inc. is always ahead of the curve in product line management – making us the well-known leader in late model applications. With PGI as your supplier, you can rest assured that you will always have the newest items before your competition.
All Makes – All Models Program
We offer a comprehensive all makes – all models program from a value positioned product line that includes all automotive filtration categories.
USA Based Product Support
Although Premium Guard, Inc. is a pioneer in the global sourcing of aftermarket auto parts from low-cost regions of the world, we take great pride in our ability to offer world-class product support through our domestic engineering team at our lab in West Bridgewater, Massachusetts.
Integrated Marketing Support
When you partner with PGI you get much more than an aftermarket auto parts supplier. What sets us apart from the competition is the unique integrated marketing support dedicated to the private label programs that we manage. We work tirelessly to make sure our customers have the latest field sales tools to successfully market and sell their products.
PGI delivers true turnkey private label programs tailored to your unique performance, coverage, distribution, and pricing needs.
PGI's manufacturing expertise and robust global supply base ensure sustainable business growth for our customers.
PGI can tailor application data distribution to your unique needs using industry-standard ACES and PIES.