USA Engineered
for Performance You Can Rely On
PWR Steer, a division of Premium Guard Inc., was created with the mission to develop a line of new, first-to-market power steering products.
Built upon Premium Guard's legacy of providing exceptional customer service and support, PWR Steer's program will provide customers with the ability to expand their market position and profitability in the power steering category.
Premium Guard Inc. has developed its reputation as an established global leader in customer service, product quality, category coverage, and first-to-market innovation. As its newly created division, PWR STEER is dedicated to those same standards of excellence. With decades of combined OE and aftermarket experience, our team is focused on providing innovative new power steering products, programs, and services specifically designed to meet the high expectations of the Premium Guard customer.
PWR STEER's new power steering racks, pumps, and gear boxes are designed for optimum fit, form, and function to improve operational efficiency. Our parts are supplied as installation ready as possible to further address historic quality issues associated with power steering repair parts. Purposely designed to ensure increased protection from potential shipping damage, our innovative product packaging makes sure that PWR STEER products arrive to our customers exactly as they left our Global Tier Manufacturing Facilities
Power Steering Pumps
Rack & Pinion
Gear Box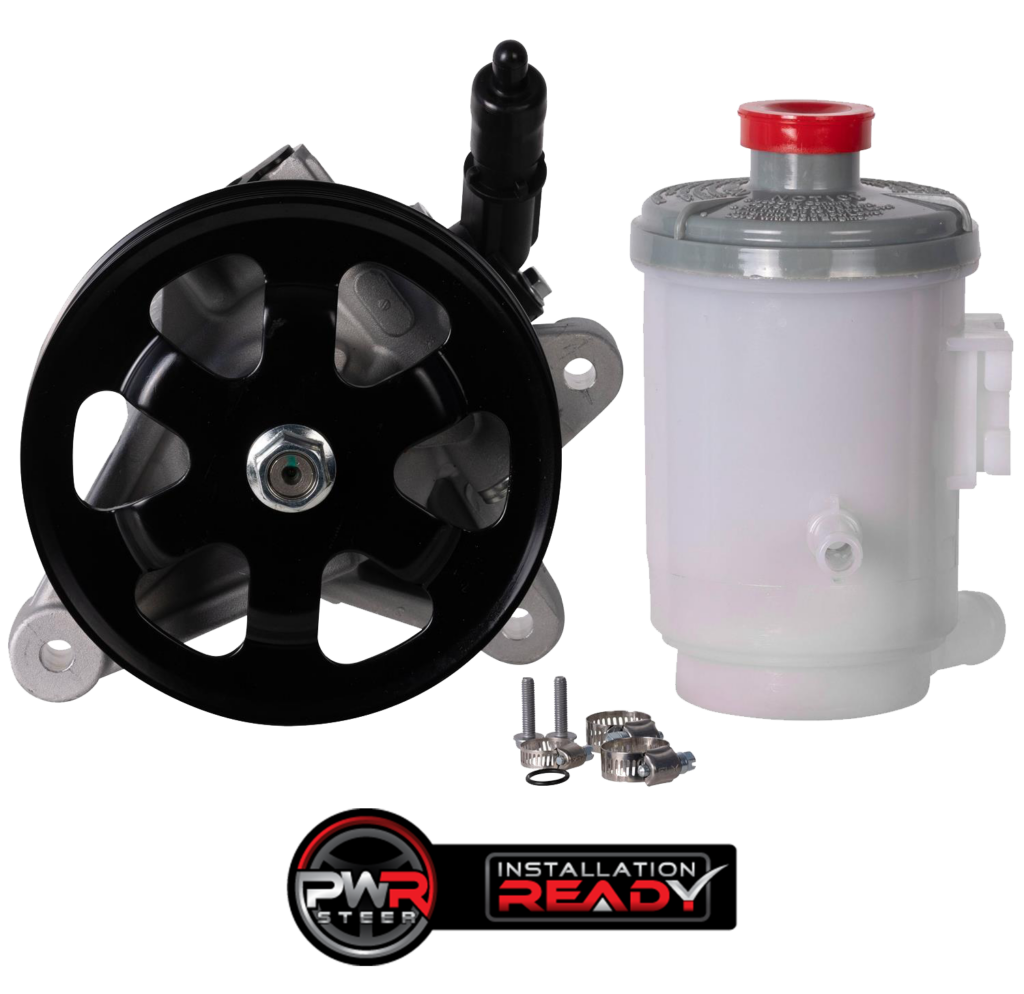 Through well-established partnerships with Global Tier OE manufacturers, PWR Steer products are engineered and built for performance and reliability. Compliancy audited designs and utilization of ISO/TS/OHSA Management Manufacturing Processes ensure that current OEM product quality standards are met if not exceeded.
Program
Features & Benefits
Market Leading Late Model Application Coverage
Premium Guard, Inc. is always ahead of the curve in product line management – making us the well-known leader in late model applications. With PGI as your supplier, you can rest assured that you will always have the newest items before your competition.
All Makes – All Models Program
We offer a comprehensive all makes – all models program from a value positioned product line that includes all automotive filtration categories.
USA Based Product Support
Although Premium Guard, Inc. is a pioneer in the global sourcing of aftermarket auto parts from low-cost regions of the world, we take great pride in our ability to offer world-class product support through our domestic engineering team at our lab in West Bridgewater, Massachusetts.
Integrated Marketing Support
When you partner with PGI you get much more than an aftermarket auto parts supplier. What sets us apart from the competition is the unique integrated marketing support dedicated to the private label programs that we manage. We work tirelessly to make sure our customers have all of the latest field sales tools to successfully market and sell their products.
PGI delivers true turnkey private label programs tailored to your unique performance, coverage, distribution, and pricing needs.
PGI's manufacturing expertise and robust global supply base ensure sustainable business growth for our customers.
PGI can tailor application data distribution to your unique needs using industry-standard ACES and PIES.