Prioritizing
Accuracy & Ease of Use
An accurate and easy-to-use application catalog ensures that customers can quickly and easily find the parts they need when they need them. With any PGI program our customers enjoy multiple catalog reference options: from a traditional printed catalog to e-Catalog options via brand websites or a dedicated mobile app. Additionally, all of our data is distributed in the industry-standard ACES & PIES format.
Printed Application Catalog
For our private label programs, we publish an annual printed catalog at the start of the year, which includes: all of the newest application data, cross-references for all product categories, technical resources, popularity guides, and a professionally designed cover.
Digital Application Catalog
As a supplement to our annual printed application catalog, we also make all application data available digitally via e-Catalog online through a branded website and mobile application. In fact, our most current application data can only be found via the e-Catalog, which is updated on a weekly basis as we add new products over the course of the year.
Custom Application Data Distribution
PGI will tailor application data distribution to your specific needs using the automotive industry-standard ACES and PIES format.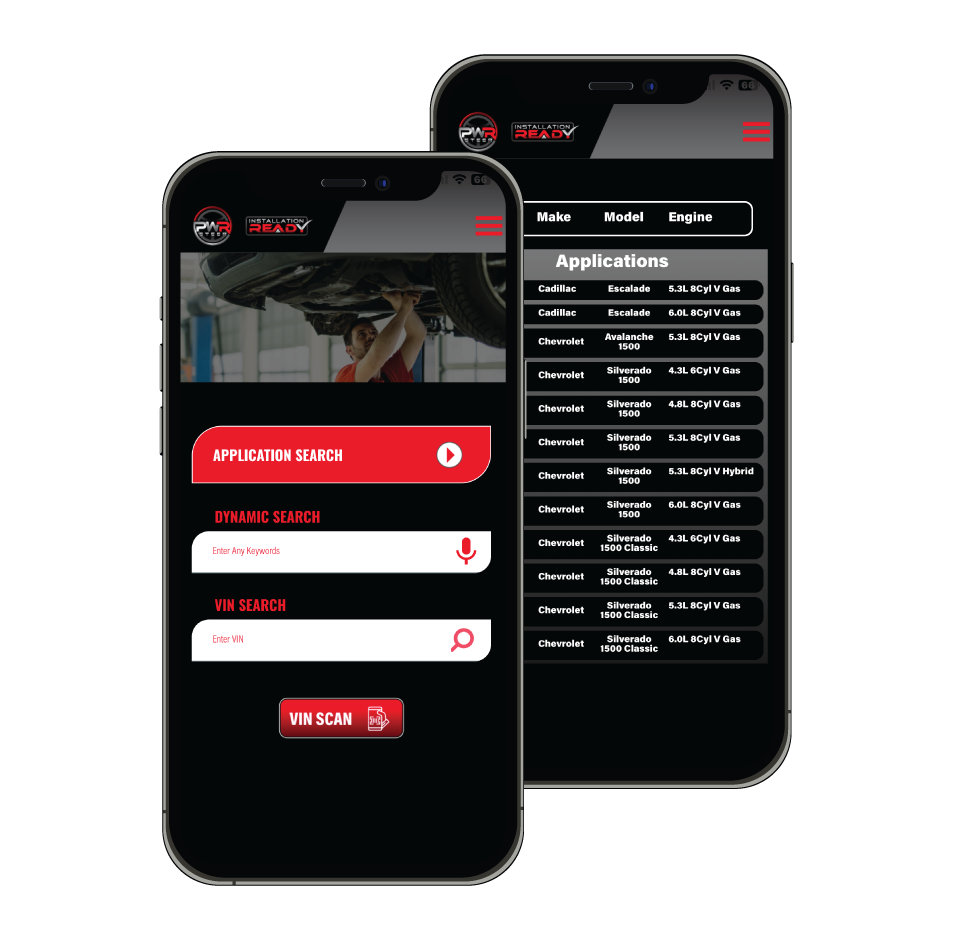 A Compelling
Competitive Advantage
Market Leading Late Model Application Coverage
Premium Guard, Inc. is always ahead of the curve in product line management – making us the well-known leader in late model applications. With PGI as your supplier, you can rest assured that you will always have the newest items before your competition.
All Makes – All Models Program
We offer a comprehensive all makes – all models program from a value positioned product line that includes all automotive filtration categories.
USA Based Product Support
Although PGI is a pioneer in the global sourcing of aftermarket auto parts from low-cost regions of the world, we take great pride in our ability to offer world-class product support through our domestic engineering team at our lab in West Bridgewater, Massachusetts.
Integrated Marketing Support
When you partner with PGI you get much more than an aftermarket auto parts supplier. What sets us apart from the competition is the unique integrated marketing support dedicated to all of the private label programs we manage. We work tirelessly to make sure our customers have all of the latest field sales tools to successfully market and sell their products.
Premium Guard, Inc. is the industry leader in developing filtration products for new applications before anyone else.
Premium Guard, Inc. supplies a comprehensive wiper blade program with unique marketing support to drive business growth.
PWR Steer's innovative Installation Ready™ products are designed to improve operational efficiency in the bay.